Little Blond Barbara Costa Butt-Fucked by Tranny Camila!
Holy Hell, these two chicks, one legit and the other team shemale are holding nothing back in this kinky scene! Honestly, I don`t know which girl is hotter, so I`m just not going to pick between either petite, little Barbara Costa or the dominating tranny Camila Close! The former gets her blond sex slave to suck her lady dong for a good long time, making use of Barb`s purty mouth. Sticking out her tongue, Barb gets slapped by Camila`s thick wanger, then it`s right back down her gullet! Fuck, it`s unbelievably sexy to see a strong woman fuck the living shit outta tiny belle Barbara`s pink pussy, especially in furious doggy-style!
CLICK THE THUMBNAIL TO PLAY VIDEO 1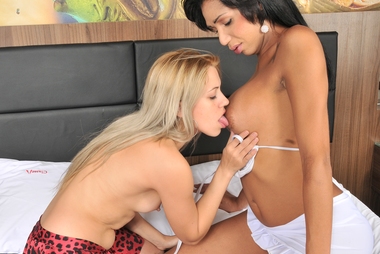 Low Quality Sample
Download Full Video
Tranny Dicks In Chicks
At Tranny Dicks In Chicks, we find the world's sexist shemales and pair them up with gorgeous ladies for some hardcore cunt licking and ass reaming action in crystal clear HD! For most of these trannys, it's their first time being with a girl! But after watching some of these intense sex scenes, it won't be their last! If you're craving something different in porn, this is the transexual site that's got everybody talking! You've definitely never seen anything like this before! Real trannies getting some sweet pussy! Is it lesbian sex? Is it straight sex? Who knows, but it's fucking hot!
Tranny Dicks In Chicks is just one of 14 Exclusive Network Sites included in your Tranny.com Pass
CLICK THE THUMBNAIL TO PLAY VIDEO 2
Low Quality Sample
Download Full Video
CLICK THE THUMBNAIL TO PLAY VIDEO 3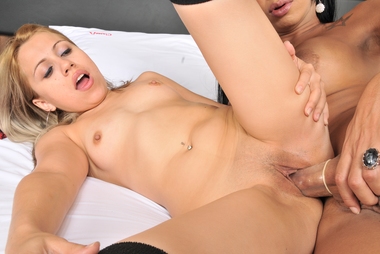 Low Quality Sample
Download Full Video
CLICK THE THUMBNAIL TO PLAY VIDEO 4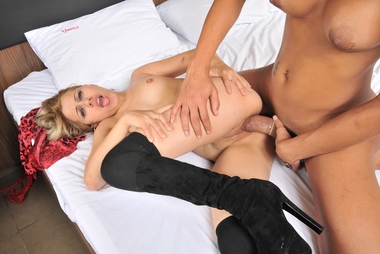 Low Quality Sample
Download Full Video