A Horny Tranny Gets Some Pussy
Juliana Nogueira is a horny tranny that loves the ladies. She has always liked Milly Amorim so one day when they were hanging out she made her move and kissed her. It worked and quickly the two were tearing each other's clothes off. Milly gave Juliana some quick head and told her to fuck her pussy hard with that throbbing cock. Juliana gave her just what she wanted and hammered her until she came on that tranny dick. After Milly came she grabbed a toy and eased it into Juliana's ass and fucked her while jacking her off. She drilled and jerked until Juliana had a mind blowing orgasm.
CLICK THE THUMBNAIL TO PLAY VIDEO 1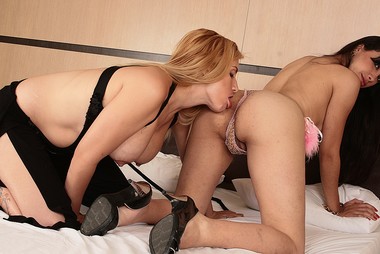 Low Quality Sample
Download Full Video
Tranny Dicks In Chicks
At Tranny Dicks In Chicks, we find the world's sexist shemales and pair them up with gorgeous ladies for some hardcore cunt licking and ass reaming action in crystal clear HD! For most of these trannys, it's their first time being with a girl! But after watching some of these intense sex scenes, it won't be their last! If you're craving something different in porn, this is the transexual site that's got everybody talking! You've definitely never seen anything like this before! Real trannies getting some sweet pussy! Is it lesbian sex? Is it straight sex? Who knows, but it's fucking hot!
Tranny Dicks In Chicks is just one of 14 Exclusive Network Sites included in your Tranny.com Pass
CLICK THE THUMBNAIL TO PLAY VIDEO 2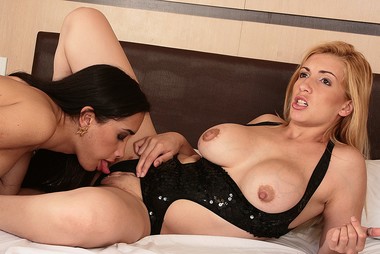 Low Quality Sample
Download Full Video
CLICK THE THUMBNAIL TO PLAY VIDEO 3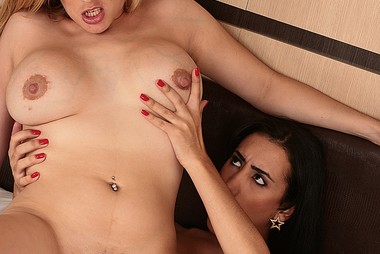 Low Quality Sample
Download Full Video
CLICK THE THUMBNAIL TO PLAY VIDEO 4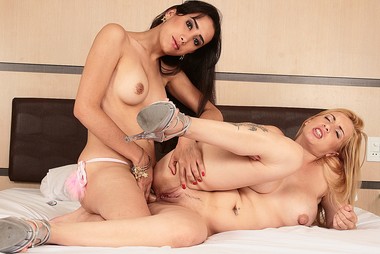 Low Quality Sample
Download Full Video