Sweaty Cum Swapping Trannies On A Leather Couch
Just how sweaty and sticky can get things get on a leather couch? Watch as these sexy trannies hold my dick like a microphone and sing a nasty duet! These enthusiastic sluts have bodies that were built to take a beating, so that's exactly what I gave them. From the back, from the side, from the bottom, see their yummy asses get violently stuffed. Then enjoy my sperm as it delicately dangles from one set of lips before free falling to the tip of an eager tongue. A cum swap at its finest!
CLICK THE THUMBNAIL TO PLAY VIDEO 1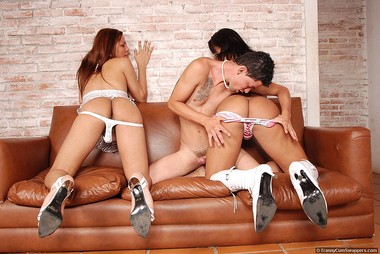 Low Quality Sample
Download Full Video
Tranny Cum Swappers
It's pre-op tranny time with a sexy twist! These chicks-with-dicks pair up and work as a team to earn their favorite treat. Tgirls and Ladyboys sucking some dick, riding it deep, and uncorking it just in time to share the celebration with their gal-pal. Tranny Cum Swappers features the sexiest she-males and the best snowball cum scenes you ever saw!
Tranny Cum Swappers is just one of 14 Exclusive Network Sites included in your Tranny.com Pass
CLICK THE THUMBNAIL TO PLAY VIDEO 2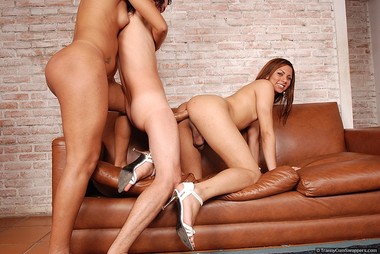 Low Quality Sample
Download Full Video
CLICK THE THUMBNAIL TO PLAY VIDEO 3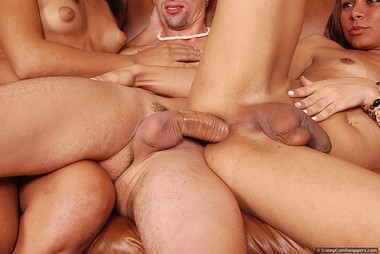 Low Quality Sample
Download Full Video
CLICK THE THUMBNAIL TO PLAY VIDEO 4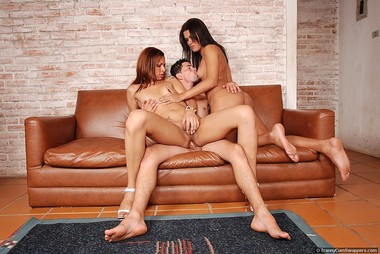 Low Quality Sample
Download Full Video